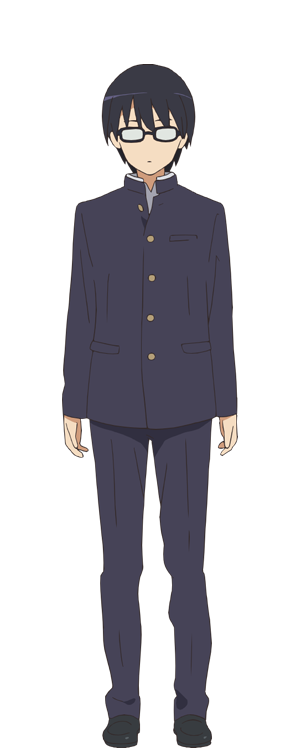 One of the 3 most notable students at Toyogasaki Academy. When he was a first year student, he succeeded in convincing the vice-principal to allow an anime screening at the school's Culture Festival. He is extremely tenacious and would do anything to get what he wants. He was a typical consumer otaku who would spend the money he earned at his part-time job on anime and games but...
Toyogasaki Academy 2nd Year Class B

December 18

Anime, light-novels, manga, games

Anime, light-novels, manga, game propagation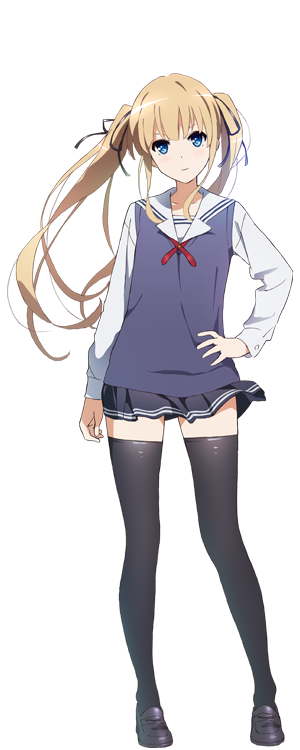 One of the most beautiful girls to attend Toyogasaki Academy. Her family is very affluent with her father working as an English diplomat and she lives in a mansion up in the hills. But, she is secretly the illustrator for an over 18 doujinshi circle called "egoisthic-lily" under her alias "Eri Kashiwagi." She was greatly influenced by her fujoshi (a fan of yaoi) mother and otaku father.
Toyogasaki Academy 2nd Year Class G
The Art Club
Doujinshi Circle "egoisthic-lily"

March 20

B: 79.9 cm
(This is because her childhood friend swore she was not 80)
W: 56 cm
H: 86 cm

Moe anime, "gal game," illustrating pretty girls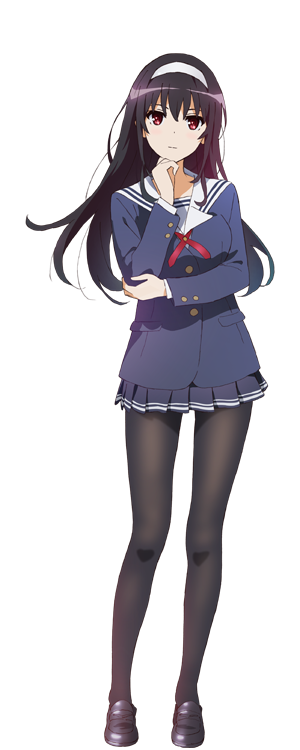 One of the most beautiful girls to attend Toyogasaki Academy as well as being the top student. But, she is actually a light novel author going by the pen-name "Utako Kasumi." Her debut work, "The Metronome in Love" was a major hit with a total of 500,000 copies sold. She sleeps and reads a lot and usually keeps to herself but when she does open her mouth, everyone is shocked by her sharp tongue.
Toyogasaki Academy 3rd Year Class C
Fushikawa Fantastic Publishing Company

January 31st

B: 89
W: 61
H: 88

Fantasizing (She won't admit to it)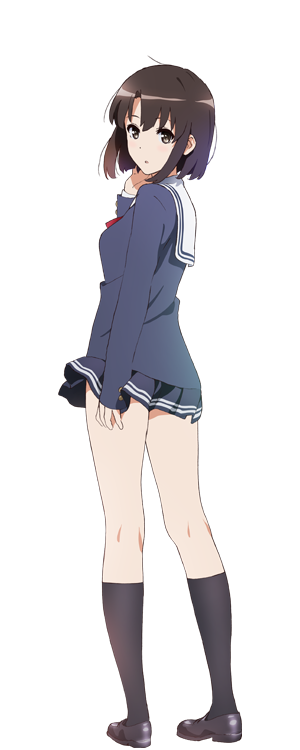 An extremely normal girl. She is so plain that Tomoya failed to realize that he was actually classmates with her. She is very stealthy and it's not unusual to find her checking her cell phone and becoming part of the background even if she started a conversation with you. She is actually very attractive and she also has a very open and likeable personality, but this easy-going nature doesn't help to "raise a flag."
Toyogasaki Academy 2nd Year Class B

September 23

B: 84
W: 57
H: 83

Um, is it even normal to have a hobby that you can't mention?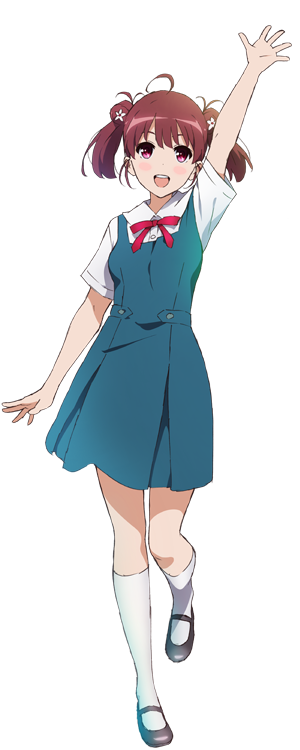 When she was younger, she used to be very outgoing and active and played with the boys. But, after being introduced to the world of otaku by Tomoya, she has become immersed in the fandom. Following her parents' job re-location, she moved to Nagoya but never stopped being an otaku. And now, she returns to Tokyo where her otaku master Tomoya is.
Honoda Junior High School Year 3 Class A
Doujishi Circle "Fancy Wave"

May 5th

B: 88
W: 58
H: 86

Otome Games (Dating simulation games for women) "Little Rhapsody"

Watching soccer games (This is due to her past hobbies from elementary school)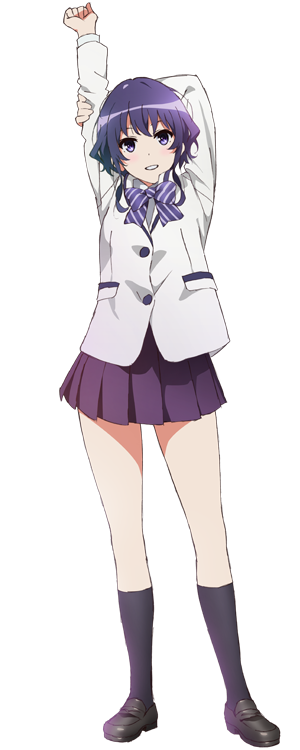 Born on the same day, and at the same hospital as Tomoya. She not only is his childhood friend at a primeval level but also his cousin. She currently attends an all-girls high school and used to be a part of all kinds of clubs on campus but recently started an indies band called "icy tail." She is preparing for her live performances everyday. She has a very close relationship with Tomoya and often expresses their understanding for one another physically but neither of them care that they are of the opposite sex.
Tsubaki Girls' Senior High School Year 2 Class 3
Indies band "icy-tail"

December 18

B: 86
W: 56
H: 84

Ballet, Drama, Basketball and other stuff. The band for now.