Utaha Kasumigaoka Kimono Version 1/8 Scale Figure NOW AVAILABLE
Utaha Kasumigaoka Kimono Version 1/8 Scale Figure NOW AVAILABLE
Utaha Kasumigaoka Kimono Version figure is now available exclusively on ANIPLEX+!
This figure was crafted based on the illustration drawn by Kurehito Misaki.
Her roughly worn dark-purple kimono and the luxurious golden patterns are a must-see!
The stylish ornaments and the Japanese umbrella are carefully crafted with great details.
Gently smiling Utaha-senpai, faces towards you…
Don't miss the chance to order yours today!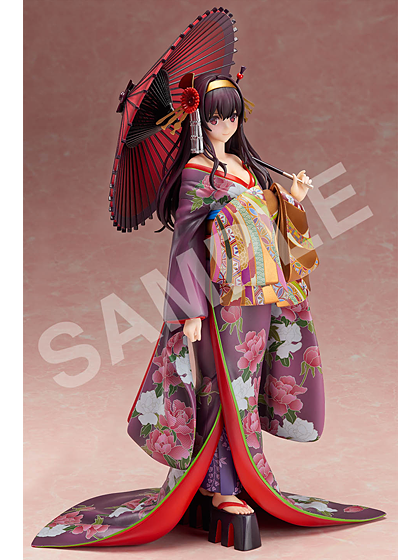 ORDER NOW